Politics is the art of looking for trouble, finding it whether it exists or not, diagnosing it incorrectly, and applying the wrong remedies.
– Sir Ernest Benn, as quoted in What Is Truth? by Henry Powell Spring (1944)
In the aftermath of its near-death experience of 2008-09, General Motors (NYSE: GM) knew that the market for passenger cars was shrinking drastically.
It went from about 50% of light-vehicle sales as recently as 2012 to less than 33% today.
Its chiefs knew they needed to spend big-time cash to upgrade its vehicle fleet and to revamp its production system to assemble products of the future. Mustering every dime it could toward these ends was a matter of survival.
What stock-options-obsessed CEOs and CFOs did was spend $14 billion buying back GM stock.
This, in short, is "financialization."
Where do they get the gall to spend billions pleasuring Wall Street while Main Street bleeds jobs?
Well, it came from the Eccles Building…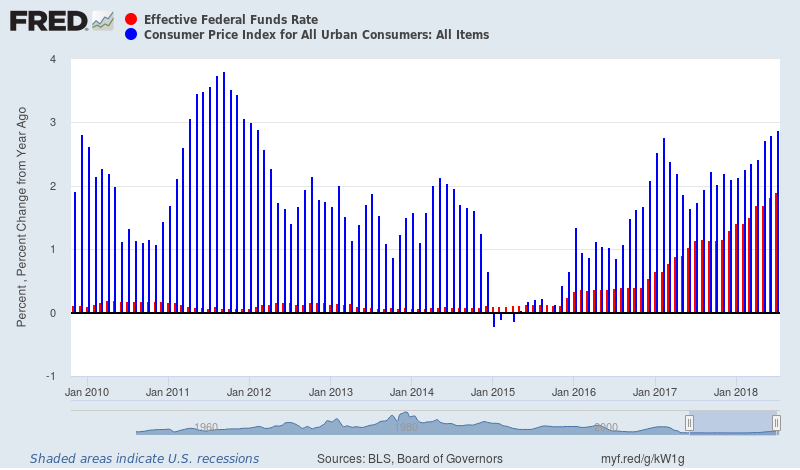 Nearly a decade of "negative carry" turned Wall Street into a casino. Easy money also incentivized Corporate America to plunder balance sheets and cash flows to feed that casino.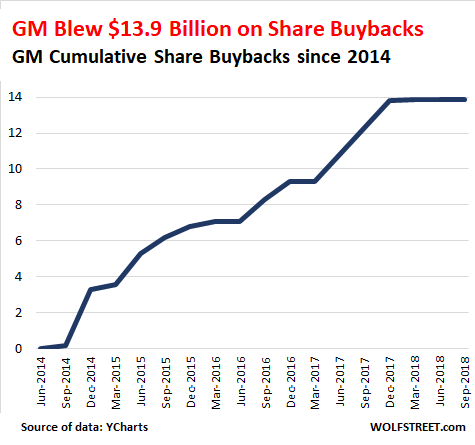 So, we saw an endless flow "special" dividends, mergers and acquisitions, "leveraged recaps," and… stock buybacks.
You might say destructive monetary central planning brought the once-mighty Lordstown plant to its knees.
When he complains that the Federal Reserve is a bigger problem than China, the Donald accidently hits on the basic truth of 21st century American capitalism.
After eight years of negative real rates in the money markets, our monetary central planners turned CEOs and CFOs into destroyers of their own companies and workers.
The solution, however, is not "accommodation too," as the Donald called for, again, on Tuesday.
Nor will the U.S. economy benefit from new tariffs – quite the opposite, in fact.
Indeed, the steady reduction of U.S. tariff levels from an average around 30% at the turn of the 20th century has been an unequivocal boon to domestic prosperity.
During the last 30 years, average worldwide tariff rates have fallen by 80%. On the current $17 trillion of worldwide two-way merchandise trade, the average tariff is now just 2%.
That's virtually identical to that of the U.S. right now.
Ultimately, tariffs are taxes on domestic consumers.
And, in this case, the Donald's new tariffs will provide the Fed with more "evidence" – in the form of inflationary pressures – to persist with "normalization."
It's beyond lunacy to launch a global trade war based on outlying examples as proof of nefarious foreign practices.
At the same time, it's quite the irony. Even the statists who run trade policy in most countries today recognize that tariffs don't create domestic jobs and growth.
"Stability" According to Stockman
It was always going to be complicated, the end of what still could turn out to be the longest economic expansion in U.S. history.
Wall Street is trying to get a grip on higher market interest rates and the "price" and "value" implications of rising debt-service costs for businesses and consumers.
At the same time, the Donald's Trade War is metastasizing into something else.
We're looking at a major re-pricing for all financial assets. And thousand-point intraday or day-to-day swings are part of that equation. Those can be frightening… for "buy and hold" investors.
I have a different approach, one that combines strategy and tactics into a plan flexible enough for you to survive and thrive amid the coming chaos. It's called "The Stockman Model."
All we're after is a little stability, perhaps a chance to pocket a windfall when opportunity presents…
We explore some of the "second-order" issues regarding U.S.-China relations in the December issue of The Stockman Letter, which you can download here.
It's an important "Mother of All Yield Shocks" story – especially if you want to protect and grow your portfolio.
Sincerely,

The horrible start to October has investors on high alert. This market bubble – inflated by the Fed's low interest rates and Republican tax cuts – may have finally run its course.…
Read More