It seems as though the misfortune which merely grazed us the day before has worked its way during our sleep into our very flesh and is bruising and exhausting it like a fever.
– Guy de Maupassant, Pierre & Jean (1888)
General Motors (NYSE: GM) is no aberration.
Take General Electric (NYSE: GE).
GE, like GM, is just another tired giant lumbering toward a pathetic end.
Bubble Finance gave their CEOs and CFOs "life." But monetary central planners also killed those once-mighty titans of American and global industry.
Indeed, the Federal Reserve's easy money induced Corporate America into massive malinvestment.
Financial engineering injects cash back into the casino. And Wall Street invariably bids up share prices of those who play along with consistent announcements of new buybacks, "special" dividends, and mergers and acquisitions.
Those disgorgements come at huge expense, of course. That's new plant, new equipment, new technology, new efficiencies, new skills, new development, new marketing, new sales…
They forego all that to feather their own stock-options-lined nests.
Thus, short-term greed midwifes stunted growth and reduced competitiveness.
Since the turn of the century, GE's market cap has fallen from $600 billion to $60 billion. Today, it teeters on the edge of bankruptcy.
During that dismal, 18-year collapse, it was run by the best financial engineers money could buy.
That includes Jack Welch – one of the first "Superstar CEOs." Then there was Welch's anointed successor, Jeff Immelt. John Flannery's already out, so Larry Culp gets to augur it all in…
They managed to plow $221 billion into buybacks and dividends since 2000. That's just about identical to GE's cumulative net income of $225 billion over the period.
In other words, its CEOs did not invest a single dime of GE's 18-year profit in internal growth – 98.2% of got cycled back to Wall Street.
In the short-run, of course, these misallocations gave traders an excuse to bid up GE stock, unload it to book profits…
Management stumbled from one financial engineering gambit to the next… rinse, repeat… ad infinitum?
Ad mortem…
GE failed to invest in sustainable growth strategies.
Because of that, it's a mere shadow of what it was.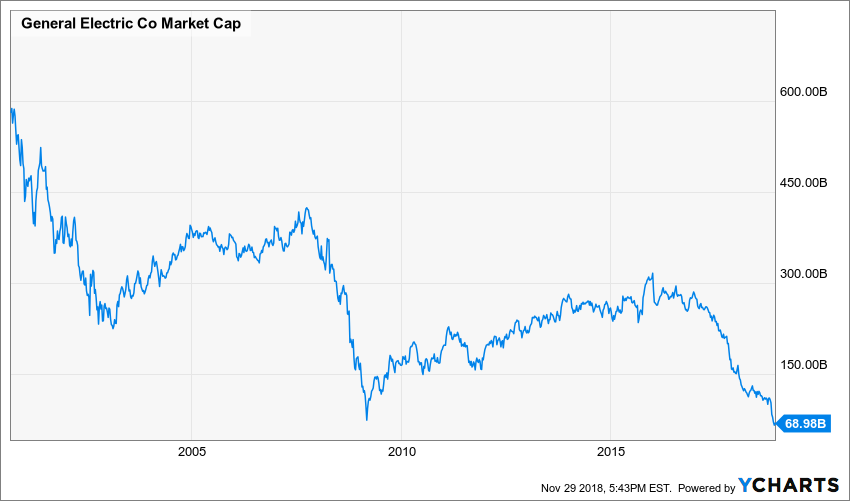 General Motors' recent announcement of plant closures in Ohio and Michigan was, of course, just the beginning of the corporate rot.
Indeed, GM has four remaining U.S. passenger car plants. They're all sucking wind, operating at less than 50% of capacity. The break-even point for a profitable assembly plant is 80%.
So, here's the thing, courtesy of LMC Automotive analyst Bill Rinna: "Until GM gets more flexibility in its platforms, it will continue to have to play whack-a-mole with its plants as the market transitions – and it will happen again."
There you have it.
Wall Street and its croupiers in the Eccles Building are responsible for the loss of those jobs.
Those workers are victims of financial engineering.
And there will be far more pain to come when industry volume slides into recession in the next couple years…
A Model of Health
It was always going to be complicated, the end of what still could turn out to be the longest economic expansion in U.S. history.
Wall Street is trying to get a grip on higher market interest rates and the "price" and "value" implications of rising debt-service costs for businesses and consumers.
At the same time, the Donald's Trade War is metastasizing into something else.
We're looking at a major re-pricing for all financial assets. And thousand-point intraday or day-to-day swings are part of that equation. Those can be frightening… for "buy and hold" investors.
I have a different approach, one that combines strategy and tactics into a plan flexible enough for you to survive and thrive amid the coming chaos. It's called "The Stockman Model."
All we're after is a little stability, perhaps a chance to pocket a windfall when opportunity presents…
Tariffs are just the tip of the iceberg when it comes to the U.S. relationship with China. And the potential for escalation is just another factor the market is trying to digest…
We explore some of the "second-order" issues regarding U.S.-China relations in the December issue of The Stockman Letter, which you can download here.
It's an important "Mother of All Yield Shocks" story – especially if you want to protect and grow your portfolio.
Sincerely,

David Stockman
The horrible start to October has investors on high alert. This market bubble – inflated by the Fed's low interest rates and Republican tax cuts – may have finally run its course.…
Read More